Seahawks' top pick Lawrence Jackson is fond of Seattle - Seattle Times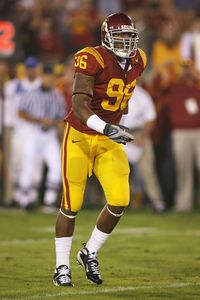 Lawrence Jackson loves Seattle.
And not just because the Seahawks made the defensive end from USC their first-round pick on Saturday.
He
really loves Seattle.
He
can't wait to walk around Pike Place Market.
He told NFL coaches from other teams that
his ideal spot would be — you guessed it — right here. He likes the rain
, yet he's from Southern California. He wanted to live here even when he was in high school...
..."This is the place that I wanted to be,"
Jackson said Monday at his first news conference as a Seahawk..."I've been telling people for months leading up to the draft, even years, that
after football is over with, I'm going to go move to Seattle. So to be here is a blessing,
to have this opportunity to play in the city."...
Also,
Rivals come together - Seattle P-I