NCAA Pulls Out Toy Hammer Against Ohio State - Lost Angeles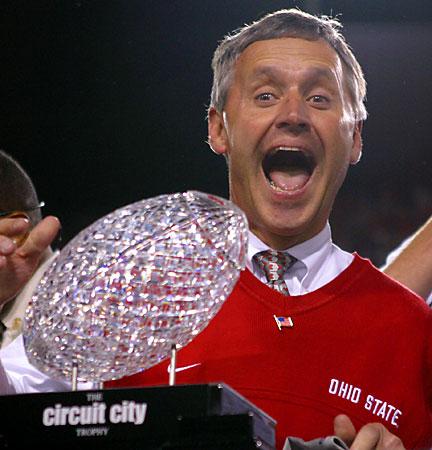 Really, guys? I'm
tired of the media and the NCAA trying to explain how USC's penalties and OSU's are apples to oranges...
...Today, the NCAA ruled that Ohio State would serve a one-year bowl ban and add 4 scholarships to the 5 they "self sanctioned".  And they
hit Jim Tressel in the nuts
with the NCAA equivalent of the scarlet letter (how appropriate...).
So,
for USC's crimes:
 30 schollies, 2 year bowl ban.
For
Ohio State's crimes:
 27 schollies, 1 year bowl ban.
This is just the latest in
the NCAA's final stand to claim any sort of control over their business
that they still won't admit is a business...